Discography
Here you'll find information about our music; including where to find it, and the different formats available.
---
No More Cries (debut E.P. - 2017)
1. No More Cries
2. My Lady
3. Diamonds and Chains
4. Freight Train Blues
5. Rockaboutit

Gary Hartley: bass guitar, lead vocals.
Richard Halliday: drums, vocals.
Eric Johnson: guitar, vocals.
Recorded in winter of 2016 and released January 2017, our debut E.P. contains five songs that showcase our versatility as a band. It was recorded entirely at Wild Bill's Studio on our 16-track system running Sonar Platinum. Produced by Gary Hartley, mixed by Joshua Blanc.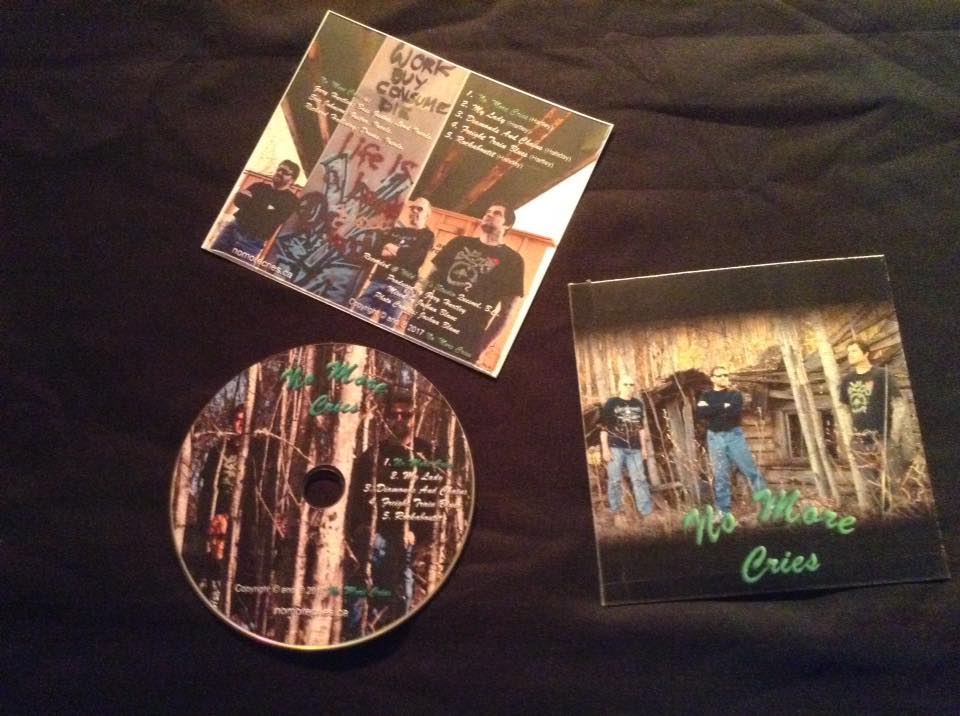 Formats:
CD: periodically available in runs of 50 hand-pressed copies in paper sleeves. E-mail us for details!
Digital download: available now on our Bandcamp page in your format of choice!

---