Wild Bill's Studio
Our custom-built studio, situated in the wilds of Quesnel, British Columbia, doubles as our rehearsal space. It also serves as a gathering place for fellow musicians to kick back and jam. We offer a range of recording services. Scroll down for more information about our facilities!

For all booking enquiries, contact: Gary.
OUR SERVICES
We have the facilities to record anything from full-band demos 'live off the floor', to clean track-by-track studio-quality recordings for your album, extended play, or single. We have a range of equipment on-site (see below), and space for you to set up your own. We also offer in-house mixing, or can send you away with raw files to do with as you see fit. Need an advert or announcement prepared for radio? We can do that too. In short, if you have an audio project and find yourself daunted by the technical details, we're happy to consult.
OUR GEAR
The heart of our studio is a Mackie 16-channel analog mixing board interfaced with Sonar Platinum for simultaneous multitrack recording. Whether you want to record your entire band at once or overdub one instrument at a time we have the means and the expertise. A drum kit is permanently installed with a seven-mic configuration. We have Marshall amps on-site for bass and guitar, as well as built-in DI on two channels of the Onyx if you want to plug-in direct. We have three stage monitors as well as professional studio monitors for listening back to your mix. A dedicated vocal booth is also on-site for solo vocals.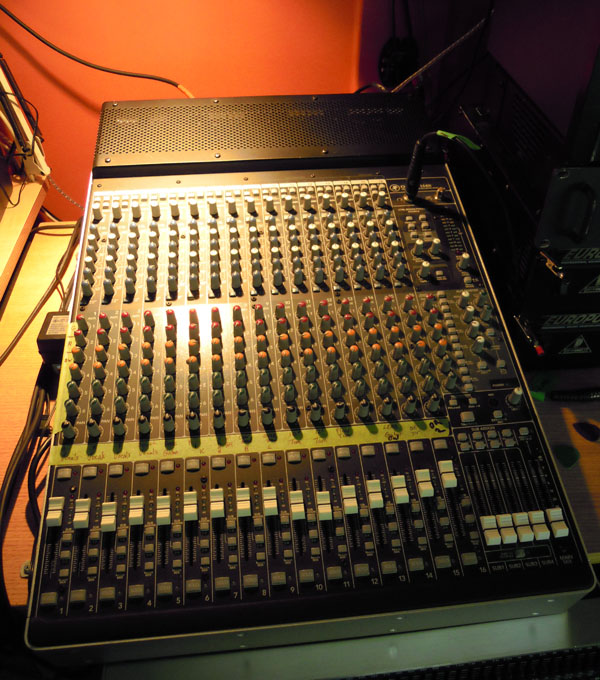 Our Mackie Onyx-i 16-channel mixer. Paired with Sonar Platinum, it allows us to multi-track an entire session or overdub an instrument at a time.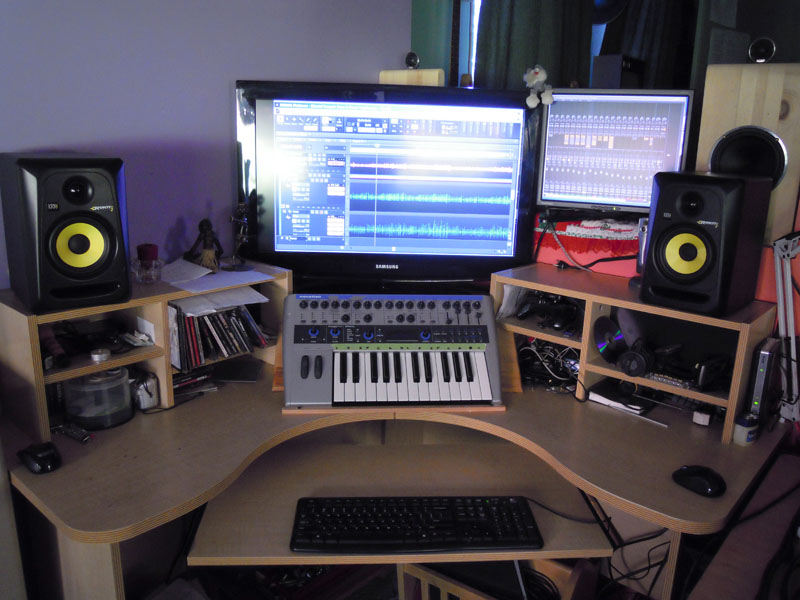 The control desk: Sonar Platinum, KRK Rockit 5 studio monitors, and Novation K-Station synthesizer.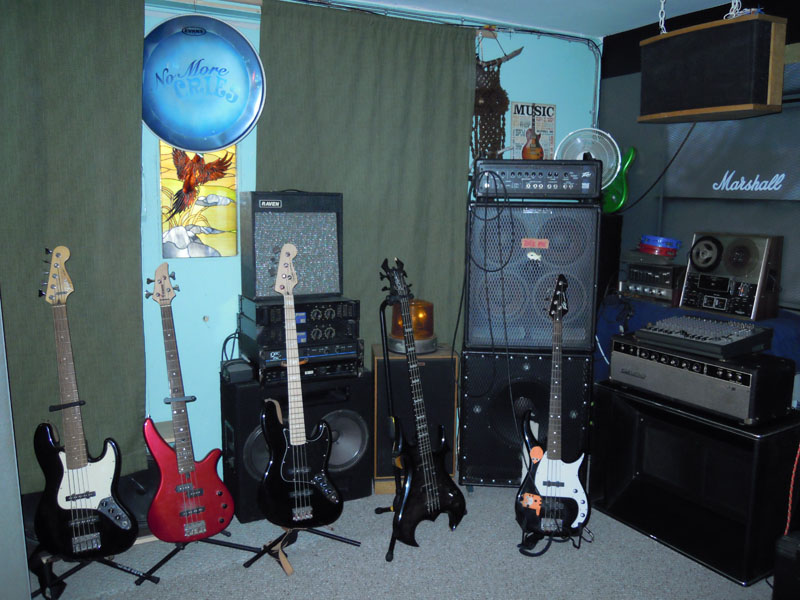 The live room: the bass corner.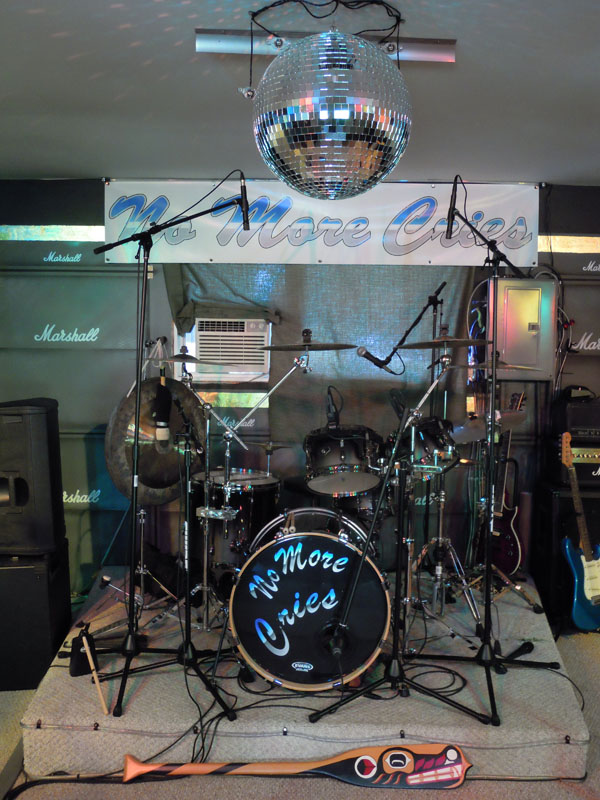 The live room: our drum kit with seven-mic configuration.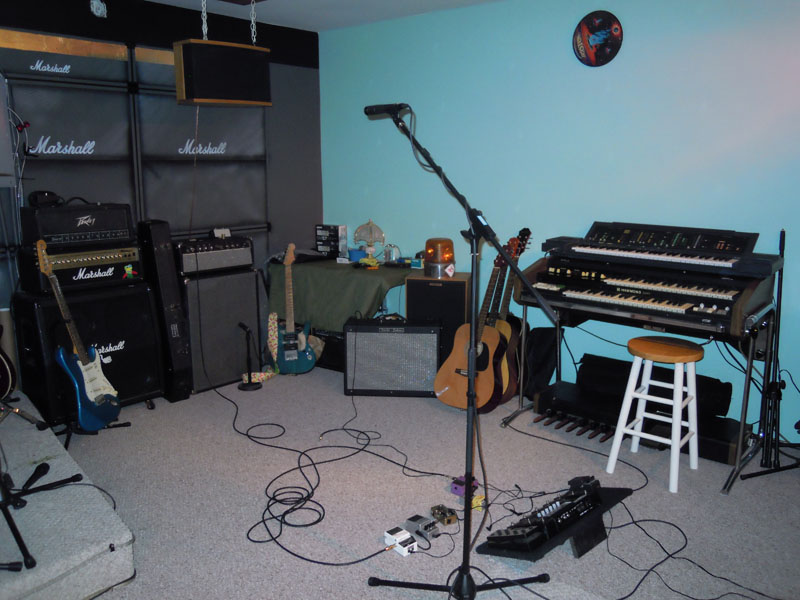 The live room: the guitar corner.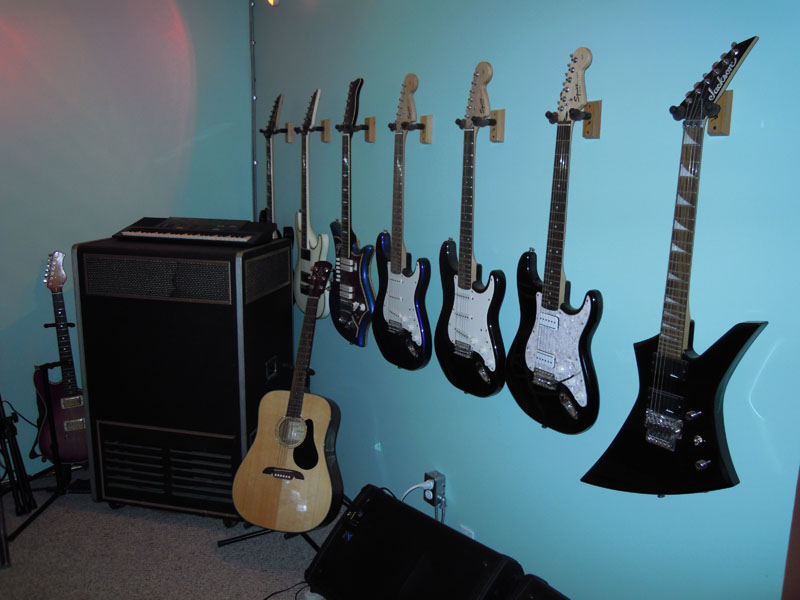 The live room: more guitars.
Hammond B3 organ & Leslie speaker cabinet.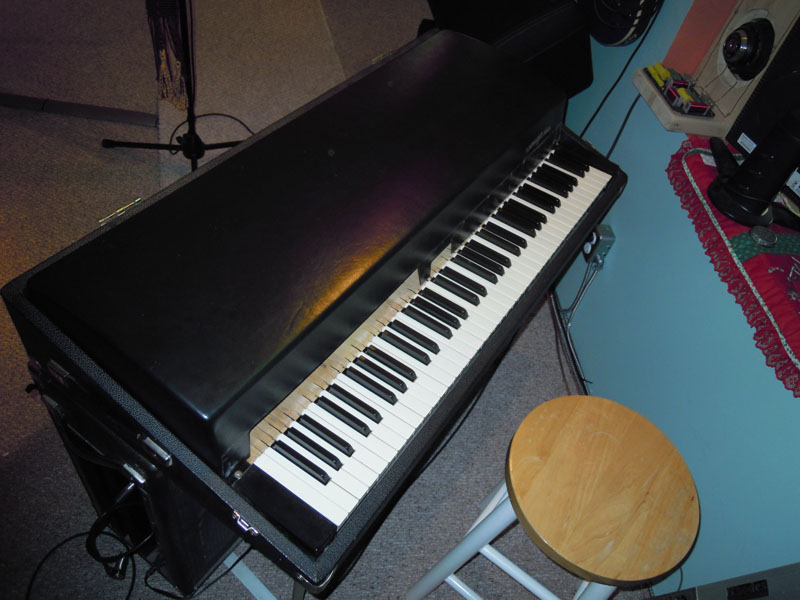 Rhodes electric piano (currently undergoing restoration).